What we're all about ...
Unique SIMs provide memorable mobile phone numbers available on all UK mobile phone networks whether you are on a 'pay monthly' contract or as a 'Pay As You Go'. We have a huge selection to choose from at low prices.
Memorable mobile phone numbers are available in Gold Numbers, Platinum Numbers, Special Numbers, Diamond Numbers, Silver Numbers, Bronze Numbers etc.
If you want to change your UK Mobile Number to a more personal, unique & memorable number, then you have come to the right place. We are able to supply any six digit combination (not including the prefix, subject to availability) whether you are looking for an alphanumeric mobile number, a mobile phone number to match your landline, a birth date or simply a set of memorable mobile numbers, then Unique Sims has the memorable number for you.
Gold Numbers are now more affordable for everyone...
There was a time when Gold numbers were thought to be only obtainable by the rich &/or famous. Because of our unique opportunity to offer our customers the latest available gold numbers at a fraction of the price this has driven down the price of the gold number making it affordable to everyone.
Frequently asked questions
Why Buy from Unique SIMs?

There are many websites on the market to date but only one website that is taking the market by storm, we are one of the original mobile numbers specialists, and are now one of the fastest mobile number sellers in the UK, we have a fast turn around in processing orders, handling mobile numbers requested, after sale support, combined with the most reliable sources, making Unique SIMs the leading online retailer for unique mobile numbers / gold mobile numbers. With a massive range to choose from, and a competitive edge to constantly drive down the cost of the gold number!

Why do I need a Gold mobile phone number?

Having a unique mobile phone number has many advantages, here are just a few of the great benefits for buying gold mobile phone numbers.

1. Easy for you, family / friends / colleagues to remember.
2. Lucrative opportunity, great on point of sale marketing, business cards, leaflets, banners, websites, email signatures etc...
3. Make an impact with your clients, be remembered.
4. A meaningful symbolic unique mobile phone number for you or loved ones.
5. Fed up with changing your mobile numbers and want to keep your gold number for life.

What are Gold mobile numbers or Gold numbers?

The terms gold numbers, gold mobile numbers, gold sim, golden number, diamond number, diamond numbers, platinum number, platinum numbers etc represent the same meaning, however valued on the type of formation of numbers, for example a mobile phone number that is unique or/and easy memorable, or mobile numbers that are symbolic to the customer. There are many different types of mobile number combinations that include some of the following formations (repeating xyz) 123 123 or doubles 88 55 22 (two digit dual repeat) 10 10 10 or (three digit repeat) 333 222 or even numbers that form a sequence known as a count up 123456 or count down number 654321 or mobile numbers that increase in two count up digits 10 20 30 or 11 22 33. Mobile numbers ending in the last six digits that are the same digit repeated 777777 or 888888 or 000000 for example represent the high end of these prestigious numbers. Inclusion of the prefix in the sequence of the Gold number also makes numbers more exclusive making them more valuable as there are fewer of these per prefix release.

Special mobile numbers, Platinum mobile numbers, Diamond numbers, Gold numbers, VIP numbers, are readily available on all the UK networks i.e. Orange, O2, Vodafone, T-Mobile and Virgin etc.. They can all be used on Pay As You Go or can usually be put onto monthly contract accounts, and vice versa. In principle, they are available to everyone and the most important thing is not only that the mobile number is yours for life, but also that these mobile numbers can be seen as an investment and may increase in price over time depending on number formation & availability, however we are not selling or retaining mobile numbers for investment we want you to use it for its purpose, be happy with your new mobile number and if you want keep it a lifetime.
Latest News
— Thursday 25th April 2013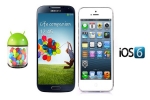 The Samsung Galaxy S4 is set to be released on 27th April 2013 and the iPhone 5 has been on the... Read